How to learn, incorporate and practice the ´secret´jazzy notes that
greats use to imbue their solos with such much colour and emotion.
The Soul Scale course is the roadmap that will provide you with the absolute foundation students of improvisation need 
The course is currently running. Sign up to be informed about the next one!
THIS IS WHAT YOU GET!
Online Course beautifully organised in to 8




modules

Each Module contains multiple lessons

Over 120 Video Lessons

Each lesson comes with its own PDF exercises




and specially written material (Bb, C , Eb parts)

Abundance Specially recorded Mp3 tracks in




multiple keys

Forum access with discussions and questions




answered by Jazzduets

Life time access to the course material

Downloadable backing tracks in multiple keys




for practicing course material

8/12months to a life time of practice




Material

A solid, broad theory foundation on top of




which you will be able to successfully build 
MODULE 1- THE BLUES ARPEGGIO

There is no arpeggio that is taught academically that contains both Major + Minor, that is until now!
The BLUES ARPEGGIO offers a solution to this massive hole in music education.
You will learn arguably the most fundamental essential to know sound of Jazz and Blues - the Major/Minor 3rd
MODULE 2 - THE SOUL PENTATONIC

In this module we add in the Soulful 6th.
Why these notes are not taught in the traditional academy beggars belief!
MODULE 3 - THE SIX NOTE SOUL SCALE

This is also known as the Major Blues scale. In this module we take a
Deep dive in to the importance of the 2nd or the 9th a so overlooked soulful note
As well we will see how we can add more colour and mood by adding
In the 4th and the b6/#5 as a passing tone
MODULE 4 - SEVEN NOTE SOUL SCALE

you will learn how inject more soul and blues and feeling by adding in the flat 7th to the
proceedings. Learning how to use this muscular note is of paramunt importance to the improvisor.
MODULE 5 - 8 NOTE SOUL SCALE
In this module the focus is on to how to effectively use the pungent #4th/b5 colour to
inject spice and colour in to your solo.

MODULE 6 - The NON SYMMETRICAL NINE NOTE SOUL SCALE
Here we feast ourselves on the 9 note scale that features the b3, #4 and flat seven
to such great effect.

MODULE 7- THE TEN NOTE SOUL SCALE
you will learn how to use the nostalgic sharpened 5th/b6 to link the 5th to the b7
And also how use the strident somehe what incongruous major 7th in the soul scale

MODULE 8 - COMBINING THE MAJOR AND MINOR PENTATONICS
-you will learn the power of combining the Major and Minor Pentatonics and Blues scales.
This seemingly easy to learn concept can produce stunning sophisticated effects almost instantly,
however we will delve deeply in to the musical theory why.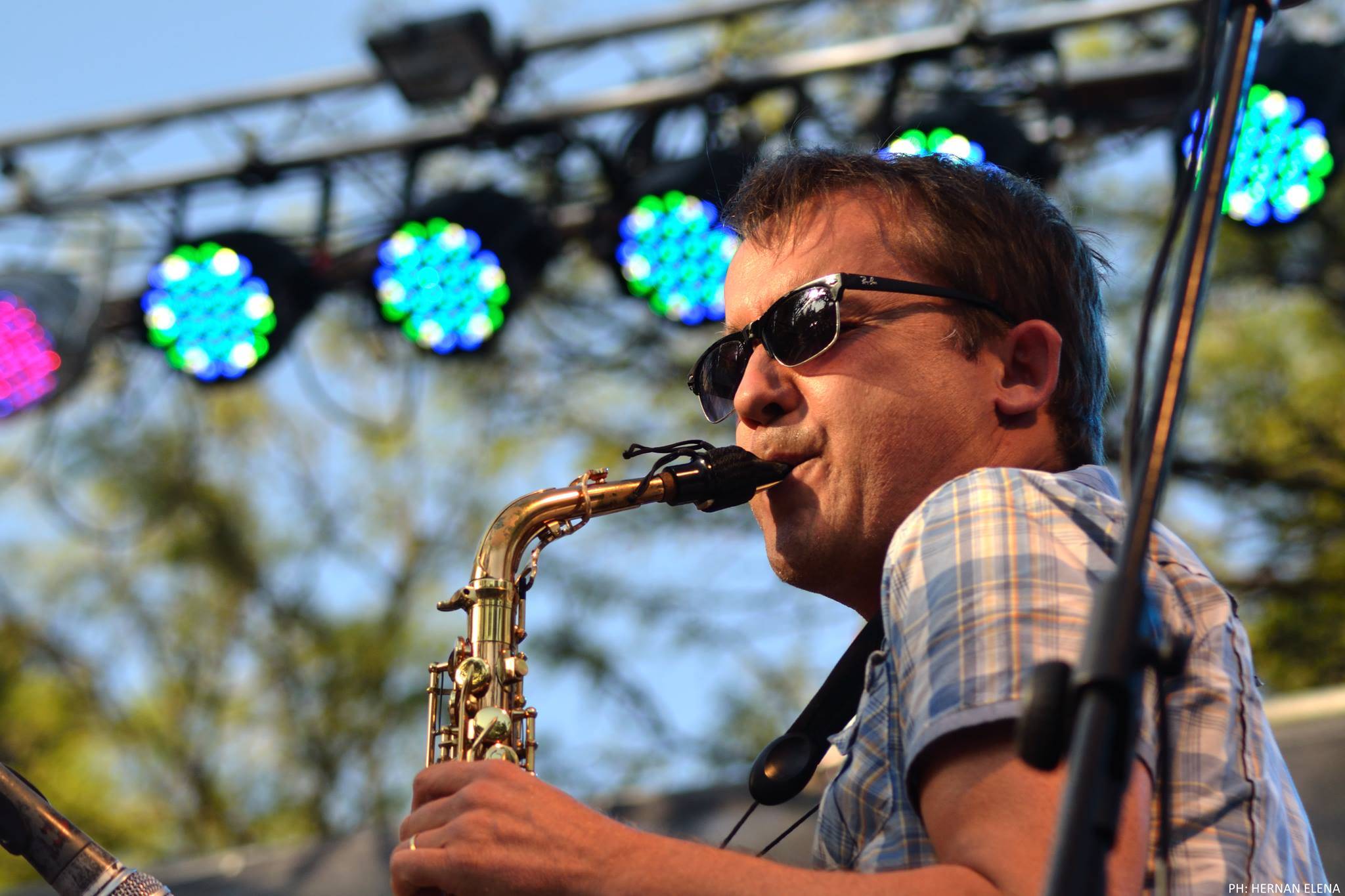 Experienced Jazz Player & Teacher
Hi, my name is Nick Homes, musician, saxophonist, educator and musical mentor. My main speciality is developing improvisational practice resources that inspire and bring the student closer to achieving their goals.
I love incorporating ideas and concepts that go further than just music. What I propose is a new way to experience learning music so that everyone can progress at their own pace, letting the heart, mind and emotions soar, just like the great musicians do!
The course is currently running. Sign up to be informed about the next one!
Ready to improve your improv technique?